Orthodontics
Speak to Bannockburn Family Dental about Braces.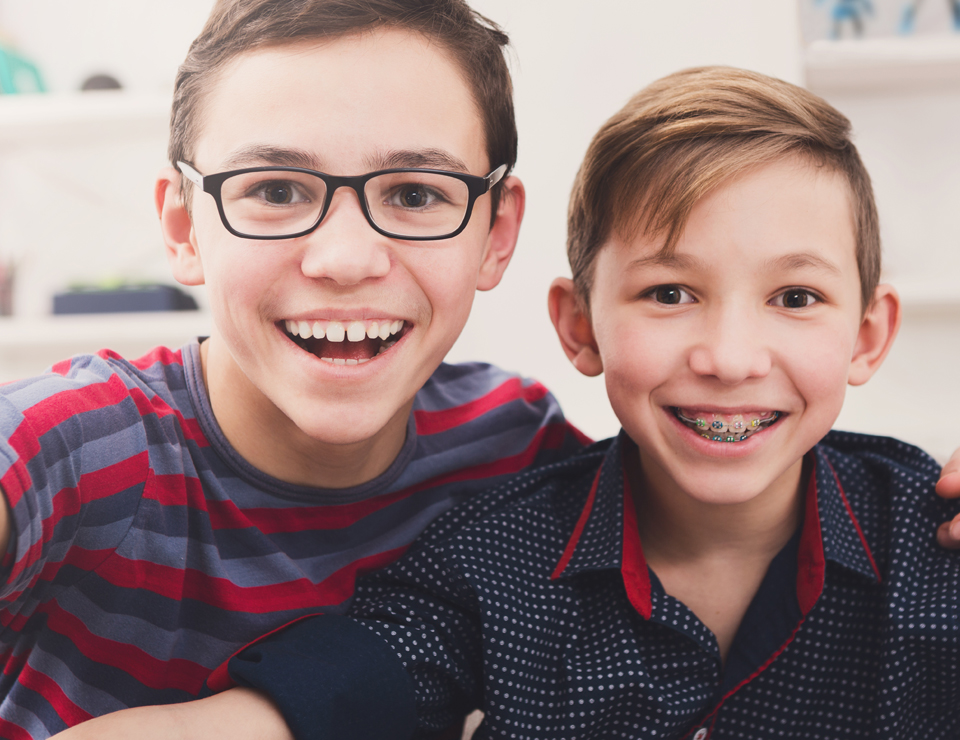 Speak to Bannockburn Family Dentalabout Brisaces
It is often wanted in kids as crowding dentition is very common. If it is, usually will be recommended around the ages of 10-15, though sometimes we will ask you to get some treatment earlier. That said, it is not a treatment only for children – in fact, it can be done at practically any age as long as your gums are healthy!
Here at Bannockburn Family Dental we do only very simple orthodontic cases, but we have an array of favoured practitioners and specialists we will refer you to if we feel your case is too tricky for us!
There are two most common
ways to straighten teeth:
Traditional Braces
Traditional braces, which involves attaching a wire to your teeth that pulls them into the right location over the course of several years. This is the preferred method for children as it gets the most precise and reliable results.
Invisible Aligners
Invisible Aligners which involves you wearing a very tight clear retainer over teeth for almost 24 hours a day for many months, and sometimes years, to slowly put pressure on your teeth and move them in the desirable spot. This is popular amongst adults as it is less noticeable than traditional braces, but its results are less precise and often require some adjusting at the end. Sometimes we even need to put on traditional braces in the last few months to finalize the result.
07 2111 1225
Shop 6/7, 9 Bannockburn Rd,
Bannockburn QLD 4207
Hours
Mon – Fri: 8.30am – 6.00pm
Sat: 9.00am – 1.00pm
Sun/Public Holidays: Closed