Quality Family
Dental Care
We are here to provide for all your dental needs. Your care, comfort and confidence mean everything to us and we have you covered.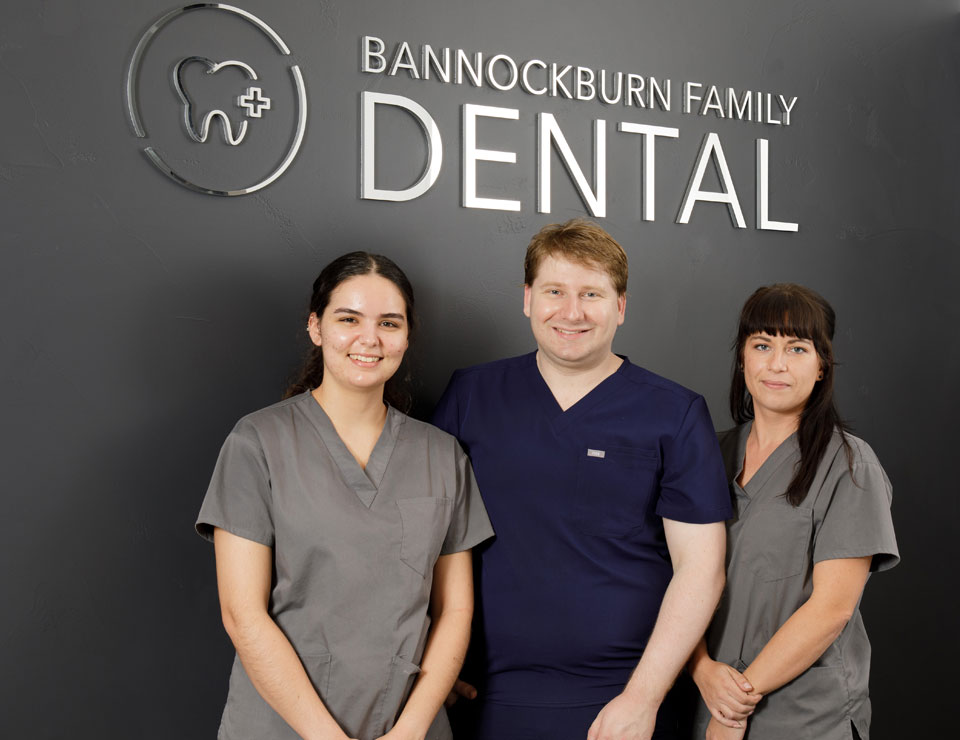 Dedicated

Team

Bannockburn Family Dental started as a vision between two best friends to bring quality, gentle care to a new, growing community and then develop with it into something that is a part of its identity. In this fast, modern world it is too easy to become 'just another business' – and something we wanted to avoid at all costs. The opportunity to create this culture in Bannockburn was priceless.  

We are a tight-knit dental clinic run by a team of professionals passionate about health and dentistry. Our goal is not to simply fix problems but help you create a sustainable lifestyle that will keep your teeth happy and healthy in the years to come.  

Our team is dedicated to servicing the growing community of Bannockburn, Windaroo, Belivah, Yatala, Mount Warren Park, Bahrs Scrub, Beenleigh, Holmview, Ormeau and their surrounding suburbs in South East Queensland. 
Dr. Boris Mirmilstein
Dr. Boris Mirmilstein is the principal dentist of Bannockburn Family Dental. He graduated as a dentist from Griffith University and has since worked at clinics in Canberra and Melbourne. As someone who has worked in a vast number of practices over many years, Boris has developed the experience to deal with all his patient's dental needs. He, of course, has continued to further his knowledge through numerous courses with a focus on oral surgery and implantology. 
Boris is a relaxed, gentle person with a passion for life and what it has to offer – something he tries to pass on to his patients. He grew up with a terrible phobia of dental work himself, and as such is particularly conscious of providing nervous patients a positive experience.  
As someone who grew up in Melbourne's suburbia he has an appreciation for good coffee and unique restaurants. He adores tennis and soccer, and in his spare time fancies himself a writer; hoping to one day publish a fantasy novel.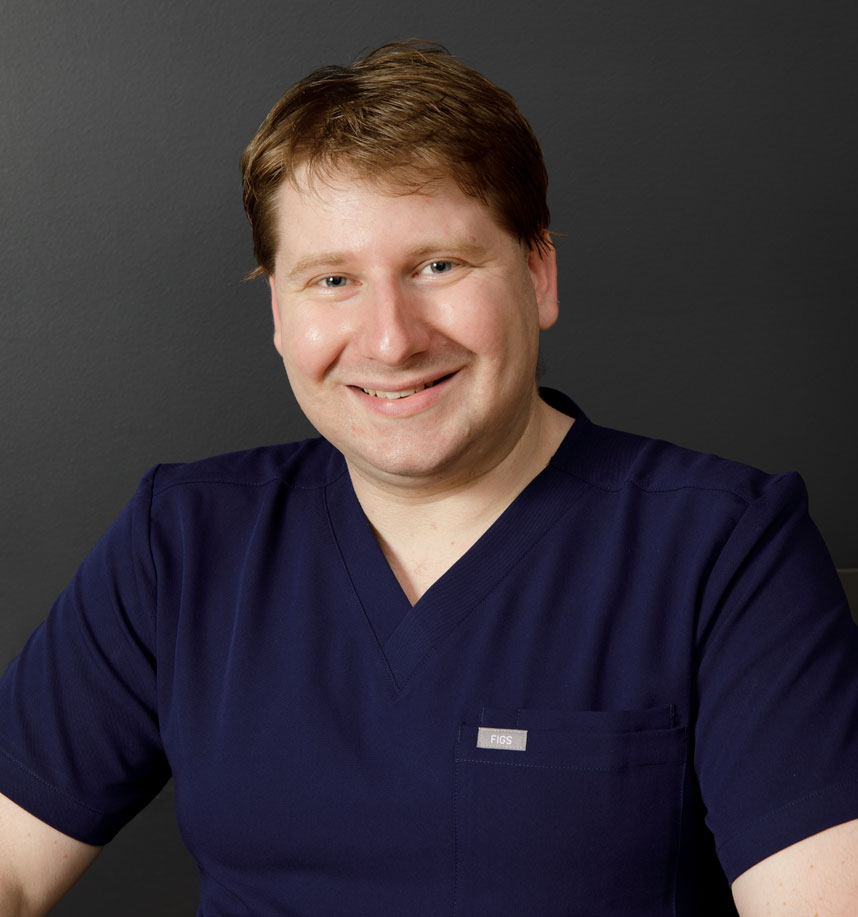 07 2111 1225
Shop 6/7, 9 Bannockburn Rd,
Bannockburn QLD 4207
Hours
Mon – Fri: 8.30am – 6.00pm
Sat: 9.00am – 1.00pm
Sun/Public Holidays: Closed